StrongStart GO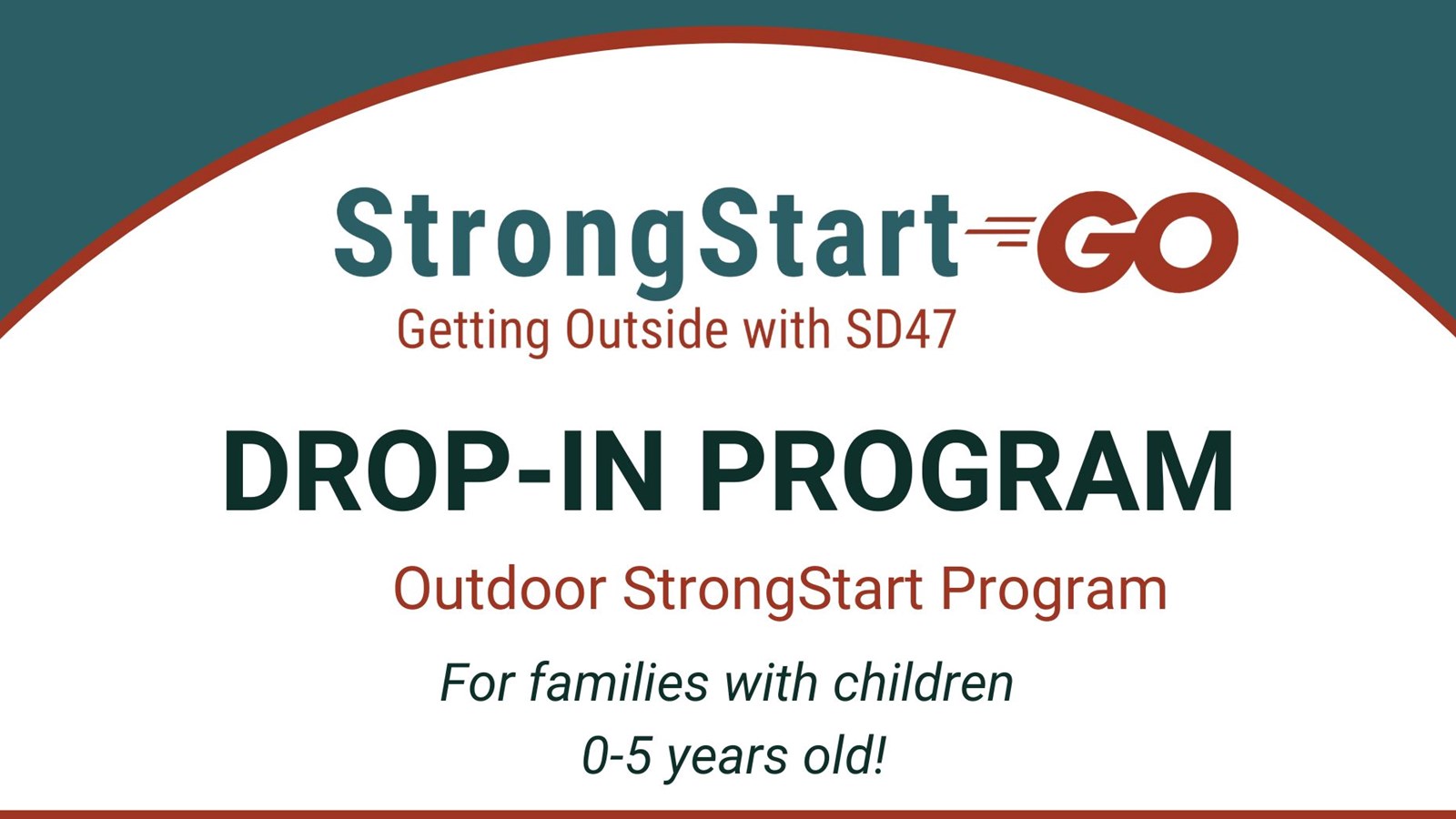 Explore the great outdoors with School District 47's StrongStart GO Program starting next week on September 13th!
We're thrilled to introduce our newly named Outdoor StrongStart Program in the beautiful parks and playgrounds of your community.
What's in it for you and your little ones?
👶 Fun, play-based early learning activities
📚 Valuable insights from qualified early childhood educators
🍎 Nutritious snacks for the kids
Rain or shine - we're here all year round from September through June. The only indoor spot? Texada Community School!
Join us with your children aged zero to five, and let's learn and grow together. Watch for our trusty van's sleek new logo & drop by to say hello when we arrive in your community!